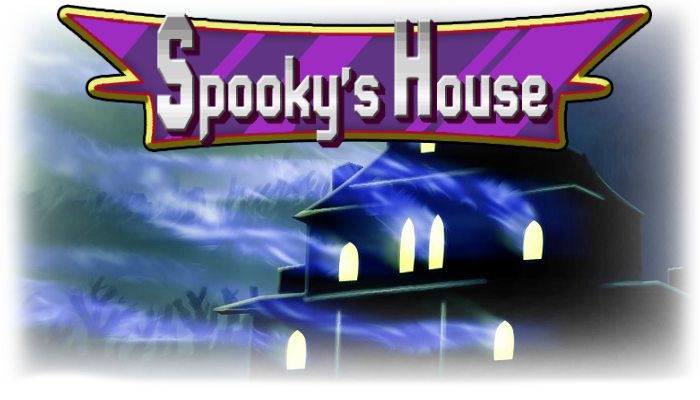 About Spooky's Jump Scare Mansion
Can you survive 1000 rooms of cute terror? Or will you break once the cuteness starts to fade off and you're running for your life from the unspeakable hideous beings that shake and writhe in bowels of this house? They wait for you, they wait and hunger for meeting you. They long to finally meet you and show you how flexible your skin can be after it has soaked in blood. Will you brave this journey, will you set to beat the impossible, the insane, and the incorporeal?

Spooky

Specimens

Rooms

Karamari Hospital
What is your favorite Endless Mode monster?
See more at the Poll Archive
Create blog post
Blogs
I'm back,i have so many good memories when i was on chat and i have friends here,i'm back and i'm not leaving this wiki ever again.

Read more >

I know much about Spooky´s Jumpscare Mansion, and what inspired most of the specimens. I take screenshots of specimens as well. So I´m asking for at least acess to the trivia and/or gallery?

Read more >

Sorry its just that i got more interested in Slendytubbies but don't worry i didn't lose interest in SHOJ and i might come back lol

Read more >
See more >
Ad blocker interference detected!
Wikia is a free-to-use site that makes money from advertising. We have a modified experience for viewers using ad blockers

Wikia is not accessible if you've made further modifications. Remove the custom ad blocker rule(s) and the page will load as expected.